---

   Life is not measured by the number of
breaths we take but by the moments that take our breath away.
                                                                                                    Author Unknown 
---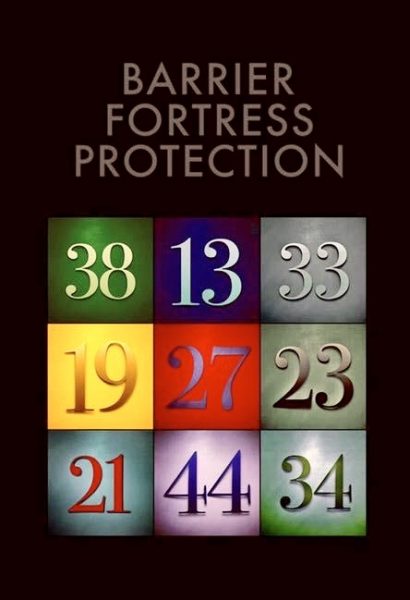 Numerology – The Sacred Numbers
Psio Sephajr- Zoff
Numerolinguist
https://www.facebook.com/arithmystic
---

Cytoplan for quality supplements sometimes prices reduced by as much as 35% when purchased through this website:
   Please click on this link to purchase Cytoplan products. 
Cytoplan is one of the leading companies in the UK for quality supplements that can help with all sorts of health problems.
If you are suffering from stress, anxiety, depression or physical pain for example, you can visit their website and research the appropriate products for the condition you are suffering with.
You can even ask them questions through their contact page and sign up for their informative news letters. All products are described in detail including their contents and the benefits of using them. They also have offers of buy two get one free occasionally.
Remember to use the link above to receive any price reductions on offer through my website.
—————————————————————————–
Swansea & Gower Cancer Self Help Group
Spend a day in the company of others who have experienced what you are going through.
Swansea & Gower Cancer Self Help Group is open to adults (Male & Female) affected by Cancer. You can also bring a friend or partner along with you.
We are here to help you with;
Positive thinking
Eating healthy food
Determination and faith.
You will start to realise that you can live with Cancer. Twice a month we meet with a team of qualified therapists who volunteer their time to help members cope with the effects of Cancer working alongside orthodox medicine.
We offer;
Support and understanding
Complementary therapies
Counselling
Activities- Art / Pottery e.t.c
Time to sort out your feelings in a safe environment
HOWEVER, WE DO NOT GIVE MEDICAL ADVICE.
"Cancer is no longer a death sentence and
that is why the group is there to help people"
We meet on the 2nd and last Saturday of every month at:
Norton Lodge, Norton Avenue, Norton, Swansea.
Our group is always ready to welcome new members, new therapists who wish to offer their services or anyone who would like to assist on our day at Norton Lodge or by raising funds for the charity.
The Swansea and Gower Cancer Self Help Group is supported by the locally well known Dr Salah el-Shakawi who is our patron.
Dr Salah el Shakawi is a leading Cancer specialist in Wales and the Rev Eldon Phillips is the charity chaplain.
For more information please telephone Yvonne Young on 01792 281111
—————————————————————————-
Seren Retreat
Magical and Serene
If you are looking for a peaceful place to relax, you do not have to go any further than our grounds.
Our 23 acres of land are completely private and include open parkland and wildflower meadows with a meandering river running through 6 acres of ancient oak forest.
You can take a walk through our enchanting woodlands or sit on a bench to read, paint and just enjoy being in nature.
The house is bright, comfortable and inviting. The bedrooms can provide twin beds or 'super-king' doubles. Guests are welcome to relax in the spacious 35 foot living room with panoramic views of the countryside. There is also a patio, formal garden and children's play area for you to enjoy.
We offer a range of residential weekend workshops to stimulate body, mind and spirit. Ask for our schedule of courses in holistic health, yoga, nature studies, crafts and creativity.
Your visit may be enhanced by a range of holistic bodywork therapies by fully qualified practitioners.
A session after a day's activity will be sure to undo any tensions you may have, and renew your energy ready for your next adventure.
For further information please contact:
Rex or Alaea Beynon
Seren Retreat, Bryncoch Farm, Gower, Swansea, Wales, SA2 7LB,
Tel: +44 (0)1792 371421
[email protected]                           http://www.serenretreat.com/
———————————————————————————
The Bristol Cancer Help Centre
There is a Hospital for Complementary / Alternative Therapies that might be of benefit to you, if you or a loved one are suffering with Cancer, please click on to: www.bristolcancerhelp.org
The Bristol Cancer Help Centre is a leading U.K charity which has pioneered and specialises in the Bristol Approach to cancer care.
The Bristol Approach is an holistic approach to cancer care that uses a range of complementary therapies and self-help techniques designed to help people deal with the emotional, physical and spiritual impact of a cancer diagnosis.
The Bristol Approach works hand-in-hand with any medical treatment and is underpinned by the science of psycho-neuro-immunology, which is supported by leading oncologists.
Courses are led by an experienced multi-disciplinary team of doctors, nurses and therapists for those who require help with their condition and training is available for those working in complementary therapies.
A new start for this organisation has begun as it expands, the contact details are:
National Telephone Helpline: 0845 123 23 10 or [email protected]
—————————————————————————-
The Bristol Homeopathic Hospital
There is a Hospital in Bristol that has had success in fighting certain Cancers with Homeopathic skills. A referral can be requested through your G.P and treatment can progress along side your N.H.S conventional treatment, as it is complementary to your cancer medication.
For more information look at their home page www.uhbristol.nhs.uk/homeopathy
Alternatively telephone 01179 731231 or write to  Bristol Homeopathic Hospital,
Cotham Hill,
Bristol,
BS6 6JU.
---
Macmillan Cancer
This well known cancer charity now has the ability to assist people financially while they or their loved one is suffering with cancer.
For more details of benefits, help with housing costs, health costs, children's needs, transport expenses, loans and grants or any relative financial questions, please ring 0808 808 0121.
For general enquiries ring 0800 500 800, lines are open 8am-8pm mon-fri and 9am-12pm sat morning.
Alternatively you can look at their website www.macmillan.org.uk
for more in-depth information about the group.
—————————————————————————-
Helping Organisations
Depression Alliance Cymru
Depression Busting, a new weapon in the fight against depression.
Courses and products to help fight depression, supplied by professional health people who have personal experience of depression.
Self-Help Groups run at:
Mind, 1st Floor, 66 St Helens Road, Swansea. Every Wed 7-9pm.
For details of your local Mind Association and local services
Telephone: 0845 766 0163
The Cross Community Centre, High Street, Pontardawe.
Every other Tuesday 12.30-2.30pm. Contact Jacqui 02920 692891
There are other groups throughout Wales Including:
Bridgend, Carmarthen, Ystradgynlais and Cardiff.
Please contact DACymru head office below for more details.
This is a charity, DACymru,
11 Plas Melin, Westbourne Road, Whitchurch, Cardiff, CF14 2BT.
Tel: 02920 692891 or 0845 1232320
email: [email protected]
—————————————————————————-
Anxiety Care Helpline 0208 478 3400 Monday and Wednesdays 10am-3pm or visit
www.anxietycare.org.uk
---
The National Central Database for Grief Support
—————————————————————————-
Sudden Death Support Association
This is an organisation to help relatives and close friends of people who have died suddenly. SDSA is an organisation run by people who have experienced a sudden and tragic loss and would like to help you in your time of need.
Telephone: 01189 889797 or write to SDSA, Dolphin House, Part Lane, Swallowfield, Reading, Berkshire, RG7 1TB.
—————————————————————————-
Compassionate Friends
Supporting Bereaved Parents
Telephone: 0117 953 9639
—————————————————————————-
Samaritans
Telephone: 0345 909090
—————————————————————————-
The Alzheimer's Society

The Alzheimer's Society runs a helpline, offering information and support for anyone who has concerns about Alzheimer's disease.
The number to ring is 08453 000336, the helpline is open from 08.30am to 6.30pm Monday to Friday.
—————————————————————————-
Cruse Bereavement
For advice and support while you are working through bereavement, more information at www.crusebereavementcare.org.uk
www.cruse.org.uk
Telephone: 020 8939 0530 or 0808 808 1677 for details of your local branch.
—————————————————————————-
Helping children cope with bereavement
0800 0288840
—————————————————————————–
Helping those suffering with epilepsy

https://www.tuck.com/epilepsy-and-sleep/
—————————————————————————–
Help with sleep problems in general
—————————————————————————-
Bipolar Education Programme Cymru
02920 688399
—————————————————————————-
National Centre for Mental Health
02920 688401
---
Parents worried about a young persons mental health (under 25)
Call the Young Minds Parents Helpline on 0808 802 5544 or visit
www.youngminds.org.uk/take20
---
Help with grief and bereavement
www.cruse.org.uk/children/how-to-help 
---
www.helpguide.org/articles/grief/coping-with-grief-and-loss.htm
---
www.mariecurie.org.uk/help/support/bereaved-family-friends
---
www.nhs.uk/conditions/stress-anxiety-depression/mental-health-helplines/
---
www.parentcompanion.org/article/understanding-the-stages-of-grief
---
www.bereavement-trust.org.uk
0800 435435
---
National Covid-19 NHS Bereavement Helpline 0800 2600 400
---
---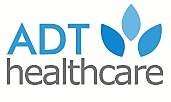 ADT Healthcare offers a free helpline dedicated to assisting women suffering from drug, alcohol and mental health problems.
ADT Healthcare was established in 2011 by people who overcame addiction themselves.
https://www.adt-healthcare.com
---
Help with mental health issues, based in the USA
---
Help with information on drugs, their side affects and mental health issues, based in the USA 
https://www.drugwatch.com/health/mental-illness/
Asana recovery Treating Pain Without Opioids
---
Help and advice for students on mental health issues
https://www.idealflatmate.co.uk/students-mental-health-guide
---
Independent Funeral Director
Phillip Davies, 936 Carmarthen Road, Fforestfach, Swansea, SA5 4AB.
For Dignity and Excellence, 24 Hour Personal Service, Telephone 01792 58192
—————————————————————————-
Circle of Light Messages from God / Source
The Messages from God were received during a period of over thirty five years through Yael Hana Powell, a mystic and supreme messenger for God. During this period, Circle of Light Spiritual Center was created to contain and distribute this material, and to provide a contact point for workshops and inquiries.
Our beloved Yael (1950-2018) has now returned to God. The spiritual center is therefore no longer active. However, the information and the original Messages from God live on forever. We have therefore recently re-structured this website to allow visitors easy access to the Messages from God in their original form and related material.
Please feel free to explore. The Messages cover a number of topics, but two of the main points of focus are the opening of the heart and extensive information about Twin Flames. We ask that all of this information be honored and not shared or copied without acknowledgement of its original source.
An Excerpt From The Messages From God…

THE POWER OF LOVE IS ALIVE IN ALL THINGS…
"The power of Love is alive in all things. It is the truth of each heart, the essence of all beings. When you feel this pulse, this life, this explosion of Love that is your very own heart, then you are diving into the moment fearlessly, completely merging with the life I Am in you and living without reservation, living without limitation, living the freedom of an open heart of God that each of you has always sensed is possible.
"To laugh at the miracle of life and to trust life completely to bring you into the wonder of communion with every part of the whole of Love that resonates and speaks to your heart of the passion of God… That is what Creation is.
Life in the ego is separate from this. There is always the distance of consideration for consequences. There is the creation of hesitation through the story line of ego that says to you, 'You cannot live blissfully without considering consequences," and I ask you whose voice is this? I ask you, beloved ones, 'Why not?'"
"I promise you that the heart of God is only Love and Love is always honoring its truth in everyone and everything. Love never creates distance, pain or suffering. Love, oh, beloved ones, is the most exquisite joy. The communion of the passionate heart of God with itself – this is the resonance of Real life. This is the power of Love."
—————————————————————————-
Cygnus
At Cygnus Books we publish a free monthly magazine, Cygnus Review, which is written with love to guide, uplift and inspire you.
We select the best mind body and spirit books and make them available to you at reduced prices, so you can feed your soul…. without burning a hole in your pocket!
http://www.cygnus-books.co.uk/index.html
—————————————————————————-
Interesting Websites for Good Causes
http://www.burmacampaign.org.uk/
http://www.antislavery.org/index.htm
http://www.thehungersite.com/clickToGive/home.faces?siteId=1
http://www.amnesty.org.uk/
http://www.greenpeace.org.uk/
http://www.therainforestsite.com/clickToGive/home.faces?siteId=4
http://foe.org/
http://www.chickenshed.org.uk/
http://www.peta.org/
http://actfortibet.org/
https://www.premierinn.com/gb/en/short-breaks/where-to-see-animals-in-the-uk.html
—————————————————————————-
Helpful Numbers
Alcohol Drinkline                                        0800 917 8282
Alcoholics Anonymous                                          0845 769 7555
Bereavement ( Child Death Helpline )                               0800 282 986
Cruse Bereavement                                      0870 167 1677
Carers Line                                                      0808 808 7777
Childline                                                                          0800 1111
Crimestoppers                                          0800 555 111
Consumer Advice                                                08454 040506
Disability Helpline                                                          01302 310123
Drugs Helpline                                             0800 776600
NSPCC                                                              0808 100 2524
Samaritans                                                                      08457 909090
Legal Service                                            0845 3454 345
Money and Debt                                                 0808 808 4000
NHS Direct                                                                     0845 4647
Gamcare (Gambling)                                    0845 600 0133
Lesbian & Gay Switchboard                               020 7837 7324
Swansea Bay Lesbian & Bisexual                                         01792 539821
Victim Support                                          0845 3030 900
Relate                                                              01267 236737
Swansea Womens Centre                                              01792 411119
Swansea Incest Helpline                              01792 648805
West Glam Council for Alcohol/Drug Abuse         01639 890863
Womens Aid                                                                   01792 644683
Cancer Info & Support Services                  01792 655025
Terence Higgins Trust                                          01792 477540
Psychosexual & Sexual Issues Therapy                           01792 424317
Tai Hafan Women & Children Support             01267 225555
Wales Domestic Abuse Helpline                         0808 8010 8