---
---

HEALING FROM MY HEART…TO YOURS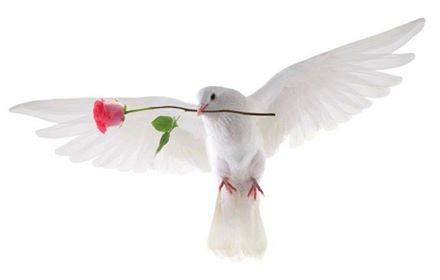 "An absolute pleasure to read. I could not put it down.
One man's Frank and honest account of his own spiritual awakening.
For me, simply the best book I have ever read"
---
"Tim has led a colourful, interesting, remarkable life and has helped so many people overcome so many things.
If you're interested in the mystical, spiritual, holistic and quantum, it's an interesting, eye opening, great read".
---
Timothy's book is now available for sale from him through his website for a short period of time before only being sold on the mainstream publisher platforms. This version is a slightly larger paperback book of higher quality direct from Timothy Pope rather than purchased through, printed and dispatched by Amazon, hence the slight increase in price. If you would like to order a copy, please go to the order form.
Or you can purchase it direct from Amazon if you prefer:
Healing From My Heart To Yours: Amazon.co.uk: Pope, Timothy: 9781838214302: Books
IPHM Members discount:
If you are a member of the IPHM you can purchase Timothy's book through his website at the discounted price of £14.99 and receive the subsidised postage reduction also. This provides a membership saving of £7.35 per book.
IPHM Members price £17.49 including postage please pay here using your name and membership number as a reference: IPHM make-a-payment
If you have any questions about purchasing the book please email Timothy at [email protected] for further details.

Timothy's extraordinary journey unfolds like a tapestry woven by unseen hands. In 1998, a psychic's prophecy planted the seed of a profound transformation, and 22 years later, in the heart of the pandemic, "Healing from my Heart to Yours" emerged – a testament to resilience, spiritual growth, and the boundless power of the human spirit.
Step into a world where the ordinary transcends into the extraordinary, where Timothy's heart-felt words beckon you to explore the uncharted territories of spiritual awakening. Whether you've faced life's hardships, struggled with grief, or encountered the inexplicable, this book is a guiding light through the complexities of your own experiences.
Timothy shares his intimate path through life – from the illusion of a "normal" life to the ordeal of a dark night of the soul. Through the raw honesty of his words, he unveils the debilitating fear, emotional pain, and the spiritual rebirth that defined his transformative journey. This is not just a story; it's a roadmap for those navigating their own tumultuous seas.
"Healing from my Heart to Yours" invites you to unravel the mysteries of strange occurrences, especially in the aftermath of loss. Timothy deciphers the cryptic messages life delivers and unveils the profound meanings behind seemingly unexplainable events. His experiences, once shrouded in mystery, now stand as beacons of hope for those seeking understanding and comfort.
This book is a tapestry of wisdom, woven from Timothy's years of self-discovery and spiritual evolution. It's a revelation of the interconnectedness of our stories, the illusions we create, and the freedom that arises when we embrace the truth of who we are. Through 22 chapters and 150,000 words, Timothy shares the profound insights gained from a lifetime of spiritual exploration.
As our planet ascends to higher realms of consciousness, Timothy's journey becomes a guiding star. His encounters with Source/God and benevolent light Beings offer a glimpse into the divine support available to all seekers. "Healing from my Heart to Yours" is not just a book; it's an invitation to join Timothy on a quest for spiritual growth, cosmic understanding, and the untold treasures hidden within the depths of your own soul.
Embark on this extraordinary adventure, and let Timothy's story illuminate your path toward self-discovery. In a world brimming with challenges and mysteries, find inspiration, wisdom, and the transformative power within the pages of this awe-inspiring spiritual auto-biography.

Disclaimer:
If you are easily offended, staunchly religious or unable to read his book with an open mind and heart, then perhaps this information is not for you.  
Timothy has written this book with love and the best of intentions to help those who are looking for answers to some of the deepest questions they may have about the unknown, including the understanding of life and death, spirituality and of psychic phenomena.
Who are we, what happens before we come here and when we go back Home after our passing. How do relationships work? how is sex and spirituality connected? What is the purpose of all this?
Many deep subjects are discussed here such as past life experiences, Twin Flame  reunion and soul mate connections, the planet and humanities accelerating ascension journey during these unprecedented times, connecting with other life forms, understanding our energy Light bodies, what it is like to be an empathic healer and so on ….
Connections with divine Beings are discussed and many more of his weird and wonderful experiences from his life are covered. He imparts his wisdom and knowledge gained through personal experience, the blessings he has received from Source/God and the Beings of Light have been amazing.
All rights are reserved. No part of this book may be reproduced by any mechanical, photographic or electronic process or in the form of a phonographic recording.
Nor may it be stored in a retrieval system, transmitted or otherwise be copied for public or private use – other than for "fair use" as a brief quotation embodied in articles and reviews – without the permission in writing from the publisher, Timothy Pope.
The author of this book does not dispense medical advice or prescribe the use of any technique as a form of treatment for physical, emotional or medical problems without the advice of a physician, either directly or indirectly.
The intent of the author is only to offer information of a general nature to help you in your quest for emotional, physical and spiritual well-being.
In the event you use any of the information in this book for yourself, the author and publisher assume no responsibility for your actions.
                                             Copyright © 2020 Timothy Pope